Products Page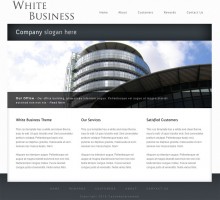 This is a clean white css template which uses jquery and some other javascripts. It has an imagefade, with text associated with each sliding image. It all works smoothly using javascripts. It also replaces the fonts, so that it stands out from the usual supported web-fonts.
All psd files and javascript files is included.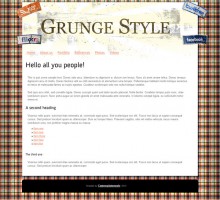 A css template with focus on grunge style. It uses jquery to replace fonts, to make it stand out from the standard web fonts. It has grunge style images that you can link to Twitter, Flickr, Facebook and Rss. Take a look at the online demo to get into the groove!
All psd files and javascripts is included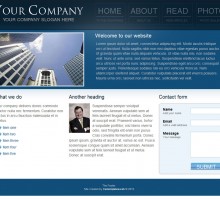 This is a business css layout that uses a beautiful set of blue colors. It has a very nice jquery menu, that fades in and out very smooth. It is also set up to use 3 column layout just below the header area, where you can put some highlighted information.
The template is very easy to edit and add new pages.
It uses jquery, which points directly to Google's cached version, this is to save loading-time and bandwith.
All psd files is included in the package.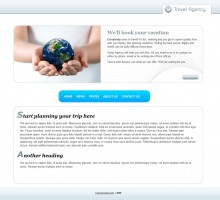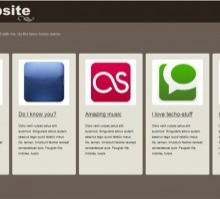 This template is perfect for people who want to show their sociable networks that they're connected to
To add more boxes, takes only 3 lines of code, very easy
It uses jquery to place the boxes perfectly, so you don't need to waste any time
Pages:
1
2 3 4Next >Last »